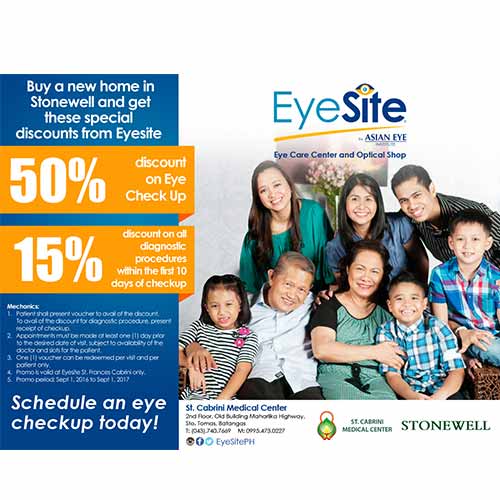 Buy a new home in Stonewell and get 50% off on your eye check-up and 15% off on all your diagnostic procedures within the first ten days of your check-up.
Mechanics:
Stonewell residents will enjoy 10% discount on eye checkup.They just need to present proof of residence (valid gov't -issued ID with address or billing addressed to a Stonewell address) prior to availment of discount.
Discount vouchers which will be given to those who will buy property at Stonewell.
50% off on Eyescan
50% off on eye checkup
15% off on diagnostic procedures within 10 days of checkup
Promo Period: September 1, 2016 to September 1, 2017