Patient Testimonials
What people are saying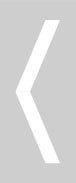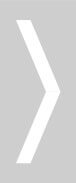 Nicole Hernandez-de los Angeles

I have always wanted to do LASIK. I was getting tired of worrying about my contact lenses moving in my eye while swimming or running. Now, I can experience the world with a new set of eyes. Getting LASIK is the best decision ever!

Cat Juan

I was one of those people who was scared to do LASIK. Now that I've crossed over, I can tell you that it was truly life-changing to receive 20/20 vision, something I didn't think I would have again in this lifetime. Now, I truly regret not doing it sooner!

John Cyril Santiago

As a working law student, I had a hard time reading and doing computer work for long hours. Since my LASIK, my life has been easier. My vision is now 20/10. It's like seeing everything in HD.

Celeste de Ausen

Career woman - Manila, Philippines

I have no regrets to have my LASIK surgery done at Asian Eye Institute.

It has good facilities, world-class service, and friendly staff. Now,

I can see the world clearly right in front of my eyes.

Rowena Lee

Employee - Philippines

I had my LASIK surgery on November 14, 2008. On that day, everything changed. I can now see clearly, it's like magic. Thank you Dr. Ang and Asian Eye for making my eyes clear once again.

Javier T. Moreno

MBA Student

Having my PRK surgery done at Asian Eye was definitely a life-changing event for me.
To celebrate my new vision, I traveled to the States and enjoyed the bright lights of New York. I saw the breathtaking Golden Gate Bridge. I went to Washington to see the Whitehouse and visited the Smithsonian Museums enjoying every detail of the great exhibits – all without the hassles of contact lenses or glasses!

I also live a very active and on-the-go lifestyle, constantly traveling, frequenting the beach, working out and playing sports. The surgery was perfect for me.

I now travel without the worries of my contacts drying up on the plane. I can enjoy the beach without having to take my lenses off to swim. When I'm at the gym or playing basketball, I don't have to worry about contacts falling off. And in my classes and meetings, I can see everything more clearly than ever!
I can't imagine how my life would be now with contacts and glasses holding me down.

Having the procedure at Asian Eye is definitely something that changed my life for the better.
Thank you to Asian Eye and to Dr. Ang for doing such a great job on my eyes. My life is so much clearer, literally and figuratively.

Alexandra Heinen

Student

My experience with AEI was life-changing. Before my Lasik surgery, I highly depended on my eye glasses to do anything. My grade was around 7 in both eyes, with high astigmatism, so I couldn't even read big billboards or catch a ball without my glasses.

I am a very sports-orientated person, and having glasses really limited my flexibility playing sports. I always had to change to my special sports glasses which was a hassle because my usual day-to-day glasses were too bulky. And then I always had to pay attention that I didn't get hit in the face or lose my glasses. I never could scuba dive or even enjoy snorkeling, which is a big thing in the Philippines, as the goggles wouldn't fit over my glasses. And I couldn't wear contact lenses due to my high astigmatism, so basically I saw nothing when I went snorkeling, just a blur of a few colours.

Now that I got my Lasik done, I can enjoy sports to the full extent. I am planning to get my diving license as well as try out more sports, especially water sports, that I couldn't do before. I just turned 19 so I experienced this life-changing surgery really early, and I'm very happy about it.

The AEI team was very helpful throughout my frequent check-ups and they gave me good advice on how to make my healing process go faster. The staff was very accommodating and friendly and I was treated very well. I would definitely encourage other young athletic people to do the Lasik surgery because it is worth it. Although it was painful after the surgery (since I got the PRK done) and I had to take good care of my eyes for a few weeks, now I feel the full benefits of it. I'm back at University, studying and seeing everything on the white board without the need of glasses.

Roelant Harvisen

IT Manager - Eindhoven, The Netherlands

The Asian Eye Institute is a very professional and efficient organization. I was impressed with the range and quality of the pre-surgery exams and the staffs are very friendly and helpful. Dr. Ang is very experienced and competent. He even had 3 patients before me with early onset cataract. His explanations and consults inspire confidence and he put me right at ease. The surgery is piece of cake. The follow-up appointments were very efficient too.

Jacqueline de Jesus

Makati City

My experience with AEI is very good, from the facilities and to the personnel. The whole set-up and doctors gave me comfort during the operation.
My eye grade used to be +1000 and now it is perfect 20/20. Thanks to Dr. Ang and to AEI.

Elizabeth Shipp

Teacher - United Kingdom

I am very impressed with the professionalism and thoroughness of AEI. My surgery was successful and I am very much enjoying my life without the hassle of glasses. Thanks to Dr. Ang and his team for guiding me through the process. I highly recommend them for your eye treatments.

Leilani Ekanayake

Housewife/Mom - Auckland, New Zealand

Thank you Dr. Ang and to the AEi staff for giving me my sight back! I was very impressed with their efficient service and state-of-the-art facilities. I highly recommend AEI to everyone who wants to get rid of their eyeglasses and contact lenses.

Virgilio B. de Guzman

SAP Business Process Specialist - Abu Dhabi, U.A.E.

I am based in Abu Dhabi,U.A.E. and went back to the Philippines just to have my lasik surgery done at Asian Eye Institute.
When I returned to work, my friends were amazed that I was not wearing my eyeglasses anymore. I told them about the wonderful experience I had with AEI under the highly professional hands of Dr. Ang and his team. Actually, one of my friends is now very convinced to undergo the same procedure that I had. He would like to make an appointment for Lasik screening and eventually an appointment with Dr. Ang.

I would like to commend the Institute for the superior facilities and for the highly professional admin staff and medical team which are truly world-class! Everything was capably covered, from the Lasik screening at their satellite clinic in Trinoma, scheduling, surgery and checkups. The efficiency was really very praiseworthy and admirable. Keep it up!

I wrote this email without the aid of eyeglasses, something I was not capable of doing for many years.

Alvin Villanueva

Internist/Geriatrician - Alberta, Canada

I came to AEI after my cousin had his Lasik surgery there. It didn't take me long to decide to have my laser surgery done at AEI after the screening, which was thorough and methodical. The staff was courteous and had the requisite expertise to handle the job. I will not have any reservation to recommend AEI to anyone for their eye care.

Sherry Lynn Tam

Treasurer - Makati City

AEI is a very impressive medical center equipped with courteous and friendly staff and experienced medical doctors. Facilities are well kept, clean and comfortable. Before my Lasik surgery, in the area where patients are prepared for surgery, I didn't feel that I was in a hospital. Patients were provided with clean comfortable lounge, sofa chairs with warm and soft blankets. Area was very spacious and clean. I was very impressed. Surgery was very fast but they still provided personal care and check-ups for patients like me, minutes, days, weeks, and months after. I would definitely recommend AEI to family, friends, and colleagues especially if they are seeking for an eye institute that is a cut above the rest.

Bart Tan

Physical Therapist - Jersey City, NJ, USA

My expectations in terms of care and services were not just met but were also exceeded and in terms of the outcome of the procedure, although at this time I'm still on the healing period, my vision is a lot better now. I can now claim that "I can see in high definition." Thanks to Dr. Robert Ang and the staff of AEI

Monique Francisco

Copywriter – Ortigas

I've had Coke bottle glasses since I was in kindergarten, then contacts since high school. It was a long time dream for me to simply wake up in the mornings and to see.
It's been 6 months since my Lasik and I've almost forgotten that I ever had a problem. My favorite post-Lasik moment was waking up at Mt. Pulag and seeing the rays of the sun breaking through the thick curtain of clouds.

Rommel S. Latinzo

Bank Officer - Quezon City

The surgery went well and was fast. The preparation was longer but the actual procedure was quick. Recovery was short—I had the surgery on a Friday morning and was able to go to work the following Monday.
I am very satisfied with AEI; the people are courteous and Dr. Robert Ang spent time explaining to me what would happen before and after the surgery.

Lesly V. Jarit

Auditor - Bermuda

I'll definitely recommend AEI to people I know. There wasn't a glitch in my surgery. I truly appreciate the extra care given to me by its competent personnel. Special thanks to Dr. Robert Ang, AEI's Lasik specialist. Lasik has given me liberty.

S. Aksdal

Engineer - Makati

Surgery was professional. Even if I had a minor complication after surgery with a contact lens, and the system for immediate help needs further improvement, follow-up after the complication was excellent.

Belinda E. Dugan

Lawyer - Mandaluyong City

The Lasik surgery care I received before, during, and after was excellent! I would certainly recommend AEI to anyone who needed eye surgery. This is the place to be!

Marilou Koa

Business Woman – Libis, Quezon City

During my two previous pregnancies, I only saw hazy images of my newborn babies upon delivery. After hesitating for a while, I thought to myself how wonderful it would be to see my newborn baby with near 20/20 vision. So before my third pregnancy, I finally decided to go for my Lasik procedure at the Asian Eye Institute. And now thanks to Lasik, I fulfilled my wish of seeing my baby daughter up close moments after delivery.

Julie B. Johnson

Graduate student and spouse - Austin, Texas, USA

My impression of AEI is that it is highly professional. Before, during, and after the procedure (which was surprisingly short), Dr. Robert Ang and his staff clearly explained every step and walked me through the short procedure. After the surgery, I noticed an almost immediate increase in the clarity of my vision, and within 24 hours, it was similar to the clarity of vision that previously can only be achieved through powerful contacts/glasses. I have continued to recommend AEI to friends, family, and colleagues since my surgery. I fully enjoy the freedom from glasses during sports and water activities and I particularly enjoy waking up in the morning and not having to fumble for my glasses to start my day.

Steve Tyangco

Businessman - Manila, Philippines

AEI offers quality service and the procedures are very efficient.
I had my Lasik at AEI and it was well worth it. No need for glasses and contact lenses anymore.
I would recommend AEI to anyone, especially to those with an active liestyle.

Tina Zamora

Professor - Newton, NA, USA

Extremely efficient personnel. The experience was very professional, the children's play area was great!
Overall, I would highly recommend AEI.

Josie Capalaran

Businessman - Bacolod City, Philippines

At first, I was very hesitant to have Lasik surgery but friends kept insisting that it was safe. After a month, I decided to have it.
My sister recommended AEI because of its high tech facilities in eye care and she was right.
I'm so glad and relieved that I don't have to wear contact lenses and eyeglasses anymore

Christine Sicangco-Gonzaga

Architectural Lighting Designer - Manila, Philippines

I am so happy that AEI is here and available for Filipinos and that we do not have to go out of the country for excellent eye care.
I am very satisfied with the Zyoptix Laser [p]rocedure which I had just yesterday, and I would highly recommend it to anyone who needs it.
It is like I have a new set of eyes.
The doctors and staff of AEI are very competent and pleasant – very very nice experience all together.

Alona J. Magbujos

Account Executive - Pasig City, Philippines

AEI was recommended to me by my friends and colleagues in Bermuda. Based on seeing and talking to them, I knew I had to go and have my Lasik surgery done there, having been wearing contacts and glasses for such a long time.

The operation was fast and safe. In just 24 hours, I had clear vision. It's a very nice experience to have good clear vision.

John Dacanay

Chef - Newton, MA, USA

AEI provided a very positive experience to me. For what I thought would be a stressful and anxious moment, they gave me all the information I needed to know about the exams, the procedures and post-operation effects and care to put me at ease.
My eyesight has never been better.

Nina Ricci Lumberio

Environmental Engineer - Qatar

For 23 years (since I was 7) I was dependent on eyeglasses. My vision was so poor that everytime I had my glasses off, everything around me would be a blur. Last year, I decided to undergo my Lasik surgery at AEI. The procedure took less than 15 minutes for both eyes! I chose AEI because of its state-of-the-art facilities and equipment as well as its Harvard trained doctors. I must say, having Lasik surgery at AEI was the best decision I ever made. I'm so glad I did it. Now I am not dependent on my glasses and I have clear vision!

Bernarda Tarin

Caregiver - Geneva, Switzerland

I'm very happy to have had my surgery done at AEI. I am proud and I recommend it to others! The AEI staff are all friendly and charming. I would like to specially thank Dr. Ang, now I can see without eyeglasses. Thank you AEI!

Kriselda C. Morales

Quezon City, Philippines

It has been a year since my surgery at AEI. I used glasses and contacts for 19 years! From a grade of 1,050, my vision is now 20 / 20!
Thanks to AEI and to Dr. Ang for making the impossible possible!

Aaron Creek

Medical Student - Memphis, Tennessee, USA

From my initial Lasik screening to my final follow-up visit, I was treated extremely well by every member of the AEI staff. The facilities and level of patient care are topnotch.

Pinky Laurena

Business Executive - Manila, Philippines

The entire procedure took less than 30 minutes! Dr. Ang was very good, quick and efficient, and also very reassuring. You can tell he knew what he was doing! I took just a half day off work one Friday, and by that night, I could function normally!

Since my Lasik, I am now able to do more things with ease. I used to wear contact lenses during exercise but it would always feel uncomfortable. Now, everything is brighter and easier! I can see my toes, the clock on the wall and simple things you take for granted.

Hilario Marbella

Lawyer - Pasig City, Philippines

I am very pleased with the results of my Lasik surgery at AEI. For the first time in decades, I am able to do things without my eyeglasses – including driving, reading and working on the computer!

Mario Anthony Co

Philippines

Two years after my Lasik at AEI, I can finally enjoy everything without the hassles of eyeglasses!
The actual procedure was so fast and the healing too. I would recommend Lasik at AEI for anyone who wants clearer vision for more convenience when traveling and doing sports. In my case, I can finally wear Oakleys after 26 years!

Bianca Atienza

Logistics Manager, Scuba Diver - Manila, Philippines

Lasik at AEI is the single best thing that I've ever done for myself. I've had to wear glasses or contacts since I was seven and now my lifestyle has completely changed. Its been a year since my surgery and until now, I wake up every morning hassle-free! Scuba diving has never been this clear and colorful. I can be as fearless as I want to be!

Lynette F. Lorenzo

Psychologist - Mindoro, Philippines

I greatly recommend AEI! My surgery made me more confident and really boosted my self-esteem.

I was using eyeglasses and contact lenses for 10 years before my surgery.
Thanks AEI and especially to Dr. Ang for a great job!

Luzviminda T. Anroe

Norway

AEI's Doctors and staff are very nice and hospitable. There was no pain during my operation and everything was done very professionally. Now my everyday tasks are much easier and I don't need to look for my eyeglasses or contact lenses anymore. My eyes are as clear as sunshine now.

Roy Peña

Manila, Philippines

What led me to AEI was the fact that it is backed by some of the most established and reputable business conglomerates and companies in the country such as the Yuchengco Group, the Phinma Group, Rustan's, and the Lopez Group of Companies. I feel that quality is assured even at the highest levels of the Institute.

Apart from that, AEI has qualities that make it nothing less than world-class. The employees are friendly and professional and as a patient, you know that they are very well trained and adhere strictly to their duties and responsibilities with an eye for customer satisfaction.

The equipment and technology at AEI is up to date and very impressive.

The layout and design of the clinic is such that work on a particular patient is done methodically and smoothly without creating confusion and traffic.

Lastly, it is very assuring that the doctors who will attend to you were trained at the Harvard Medical School, simply showing that you will get the best eye care possible from AEI.

AEI has definitely changed my life. After my Lasik surgery, I never had to wear corrective lenses again, giving me comfort and convenience in the performance of my daily chores and activities. It does not stop there – AEI even has "after-sales service" that has the clinic looking after your eyes long after treatment!

I definitely recommend AEI to anyone who cares enough about his or her eyes. With its backing from a long-standing and reputable business family, well trained consultants and employees, and investment in technology, all other eye clinics are second-best.

Marjorie P. Porras

Dubai, United Arab Emirates

I heard of Asian Eye Institute a few years back and actually have had a couple of friends who underwent LASIK surgery. I had a case of astigmatism and myopia and I foud it very inconvenient to wear prescription glasses and/or contact lenses everyday so I set up an appointment for a consultation through their website. Their customer service was great and all my queries were answered promptly.

I went for my initial check up and I was treated very well. The doctors and attendants were all warm and friendly. Dr. Ang scheduled the Lasik procedure for the next day and I never felt any apprehensions or fear as they made me feel confident that everything will be fine. It was over in 10 minutes and I never felt any pain at all. I was even talking with Dr. Ang throughout the procedure.

A plus to the good service I recieved was that being a supplementary BigAtin card holder, I got a great discount. To date I never had problems or felt any pain in my eyes, and I would recommend this to all my peers.
To Dr. Ang and the AEI staff who helped me during my visits and surgery, I would like to express my heartfelt thanks.

Noel Burns

Environmental Engineer - London, UK

The service of AEI is world-class. It was consistent before, during and after my procedure. The doctors were very professional, courteous and friendly.
My surgery was a success and my only regret was that I didn't have it sooner!
A big "thank you" from me, to the AEI team.

Elaine Marie Ang

Sales Officer - Manila, Philippines

I was wearing glasses ever since I was in grade one. I had very high astigmatism and nearsightedness. I had my lasik surgery in AEI and it was the best decision I ever made. It changed my lifestyle and now I can enjoy more outdoor activities since I don't have to wear glasses or contact lenses anymore. It's been 4 years now and I still have the 20/20 vision I got the day I had my surgery! I will definitely recommend this to all my friends. Thank you AEI.

Katrina T. Ortega

Business Analyst - Marikina City, Philippines

The staff at AEI was very courteous and attentive. From the screening process up until surgery, they made sure I was comfortable and well taken care of. The professionalism of the staff helped me eliminate any fears that I had.
I'll never regret going to AEI. Now I can drive, swim and play with my children without the hassles of glasses or contact lenses! I started wearing glasses since I was ten years old and now I feel so liberated – I can see clearly!

Eelyn De Castro

Taguig City, Philippines

I'm really happy with my Lasik surgery! After 20 years of wearing contact lenses and glasses, it feels so liberating to finally have 20/20 vision.
Dr. Ang and the AEI staff were really nice and accommodating and I felt very well taken care of. I was able to get back to my daily routines shortly after the procedure. It was definitely worth it.

Jonathan Del Rosario

Physical Therapist - Michigan, USA

It's been five years since my Lasik surgery and from the first few days after my surgery up until now – I still say it is a miracle! There is nothing like getting up in the morning and not looking for your glasses.

I don't feel as tired at the end of the day and I'm able to enjoy outdoor activities a lot more.

As a physical therapist, having no extra strain on my eyes is a great feeling.
I highly recommend AEI. The experience was excellent! Thank you Dr. Ang and thank you AEI.

Maria Ana Mendoza

SAP Consultant - Las Pinas, Philippines

I'm glad I entrusted my eyes to AEI. I had very high astigmatism and had been using glasses that limited my lifestyle. It has been a year since my Lasik surgery and it has been worth every peso!

I can't begin to explain how much my lifestyle has improved for the better, but I really enjoy the simple things like stepping out of an air-conditioned car without my eyeglasses getting fogged up.

Dr. Ang and the AEI staff made sure I was comfortable throughout and that the operation was successful

Francis Joseph Jalandoni

Sugar Planter - Negros Occidental, Philippines

I don't have to worry about losing my contacts when I go scuba diving anymore! Now I can see all the small critters hidden in the reefs as well as the different fish and other sea creatures!

Thanks to Dr. Ang, and AEI's staff. All the discomforts of contact lenses are gone! Now, I don't have anything getting in the way of my lifestyle!

Andrew Anderson

Weapons Technician – USA

Excellent service! I am very impressed with the care I received and I will deinitely recommend AEI to my friends and family!

Celeste de Ausen

Career woman - Manila, Philippines

I have no regrets to have my LASIK surgery done at Asian Eye Institute. It has good facilities, world-class service, and friendly staff. Now, I can see the world clearly right in front of my eyes.

Tina Zamora

Professor - Newton, NA, USA

Extremely efficient personnel. The experience was very professional, the children's play area was great!
Overall, I would highly recommend AEI.

Christine Sicangco-Gonzaga

Architectural Lighting Designer - Manila, Philippines

I am so happy that AEI is here and available for Filipinos and that we do not have to go out of the country for excellent eye care.
I am very satisfied with the Zyoptix Laser [p]rocedure which I had just yesterday, and I would highly recommend it to anyone who needs it.
It is like I have a new set of eyes.
The doctors and staff of AEI are very competent and pleasant – very very nice experience all together.

John Dacanay

Chef - Newton, MA, USA

AEI provided a very positive experience to me. For what I thought would be a stressful and anxious moment, they gave me all the information I needed to know about the exams, the procedures and post-operation effects and care to put me at ease.
My eyesight has never been better.

Monica Reuenco

Preschool Teacher - Quezon City, Philippines

My vision was clear the moment I opened my eyes after the surgery.
AEI helped me see clearly and now I don't have the hassles of glasses while working with the kids in my pre school!

Kristine L. Gervacio

Promo Manager - Antipolo, Philippines

My experience at AEI was life changing. No more glasses or contacts!
It's an amazing feeling to wake up and see things clearly. I haven't had that feeling for almost 20 years because of my nearsightedness but now everything is clear.
Thank you AEI!

Jenny R. Balo

University Professor - Cagayan de Oro, Philippines

My experience at AEI was very good. The staff is friendly and very professional.
They made me feel very comfortable before my surgery and provided me with all the information to make sure I was well prepared for the procedure.
I'm very satisfied with my surgery and will surely recommend it to my friends and colleagues in Cagayan de Oro.

Gail Berza Mercado

Pasig, Philippines

I would definitely recommend AEI to my friends and relatives. My mother actually had her [c]ataract surgery here and she is very pleased, as am I.
At first I was a bit scared before her operation, hearing negative stories about the procedure, but these quickly changed as Dr. Ang explained everything to me well and assured me it would be safe and efficient.Would you believe that I was done in less than 20 minutes? Going to AEI for my Lasik is definitely a great choice!

Maria Nelita A. Pimaapi

Administrative Assistant -DOHA State of Quatar

AEI has very talented doctors and an accommodating and friendly staff. I was able to communicate with them thoroughly and book my appointment through the Internet.
At first I was a bit hesitant but upon coming to AEI, I was immediately convinced by the world-class facilities and by the very professional and friendly Dr. Ang.
Flying to the Philippines and having my Lasik done at AEI was the right choice and I would recommend it to anyone.

Manuela Franzo

Trieste, Italy

AEI offered professional and high-quality service. The staff was very accomodating and kind. I will surely recommend AEI to anyone.
Finally, after 20 years of wearing contact lenses and glasses, I can see without them!

Katie Powell

Teacher - London, UK

AEI has been very professional from the very first appointment I had. I was apprehensive about the surgery at first but Dr. Ang was very helpful in explaining the procedure, so I decided to go ahead with the surgery.

I'm so glad I did! I can now see perfectly every day and I have not had any post-operation problems at all! AEI has a world-class technology and the doctors have extensive experience.
Thank you AEI!

Jennifer Ng

Educational Assistant-Hong Kong

My family has been going to AEI since it started back in 2001. Even after I moved to Hong Kong, I would always come back to AEI for any of my check-ups.
I decided to get my Lasik surgery with Dr.Ang and I can attest that AEI's facilities are world-class.
The personal attention and professionalism of AEI is truly of International standards.

Nikki Prebenow

Events Planner-Sydney, Australia

Before my lasik surgery, I always had to wear thick glasses or contact lenses. The contacts made my eyes feel tired all the time.
After the surgery, I could see the things in a whole new way! No more glasses and contact lenses and the hassles of using them while traveling!
Now I can see clearly and might even finally apply for a driver's license!
Thank you AEI!

Kenzo Kanda

Businessman

The surgery was simpler than I had expected and the vision was already clear the next day. In fact, I was even able to work. I have recommended the surgery to many of my friends and I even wished that I had undergone the surgery much earlier. Life without optical glasses is really great. I have slight presbyopia but it's not really a problem considering my age.

Glen M. Feist

President, Meat Livestock Australia - South Korea

I am extremely happy with the service and professionalism of Asian Eye Institute. The service was polite, efficient, professional and informative.

The result of my Lasik Surgery were fantastic! After 40 years, I am so happy that I was able to see without the daily grind of wearing glasses.

I went back to the Mandarin Hotel after my surgery for a celebratory haircut. Usually, when I sit on the chair the first thing I do is take my glasses off, but I didn't have to do it anymore. For the first time, I could actually see the stylist cutting my hair, and when he said, "How does it look?" I didn't have to lie to him and reply, "Great!" without meaning it, because I could really see how I looked!

Having my Lasik Surgery done at the Asian Eye Institute was one of the best decisions I've ever made. I am now AEI's number one promoter back here in Korea!

Goto Aya

Housewife

I was scared to have surgery in a foreign country but I wanted to try it! So I called up AEI two months ago, and fortunately, a Japanese interpreter was on hand and explained to me very well the procedures and it made me feel comfortable..She held my hand with smile during the Lasik surgery.

No pain, no itchiness, and no bloodshot eyes at all. I told my friends that the experience was much easier than it would be to a dentist. Now, I have regained good eyesight. The doctor-in-charge understood that I don't speak English well and so he spoke slowly and carefully. I left everything in his hands.

Now, a month after having Lasik, it was like unimaginable for me that I have worn eyeglasses early on! Thank you very much.

Terrie Fucanan

Philippines

We are gifted with only a pair of eyes; those precious peepers that allow us to see our surroundings and make daily living a beautiful sight. Some say the eyes are mirrors of the soul, that they express our sincerest emotions and magnify our characters. Even science considers the eyes superior to the other human organs, what with their primary role of giving us the sense of sight.

But while they are powerful, our eyes are also delicate and sensitive. So you can just imagine how frightened I was on the morning of October 7, 2005, as I lay on a surgical bed to take the first operation of my entire life – for my precious eyes.

My case was not as serious as the vision-impairing cataract or glaucoma. The eye disorder I had for the last nine years was refractive; I wore glasses to cope with nearsightedness and the constant headaches caused by astigmatism. While this seemed very simple, my eye disorder had so much affected my job and, well, my entire life.

You see, even with my glasses on, I could not make out in detail what ever it was beyond the range of one and a half feet. I could not entirely appreciate the beauty of coastlines, gigantic trees or mountain ranges. I could not read road signs and markers on jeepneys and buses. I could not recognize the people who wave to me from afar. I wake up to

Pia Maria Magalona

Homemaker/Artist Manager

I always tell my husband that the operation/treatment done on me at AEI has given me back my gift of sight and this is the BEST GIFT I have ever received in my entire life! Others who are in the same situation as I, who are either far- or near-sighted can empathize with me when I say that having blurred vision PLUS having to wear either eyeglasses or contact lenses is such a daily burden. Two of my daughters, age 18 and 20 also have to have their vision corrected and they can't wait to have their turn at AEI. I would recommend AEI to others simply because aside from its being safe and accurate, the friendliness and comfort the staff and Dr Ang had given me during my visits there were enough to make me feel at ease before, during and after. Everything about the procedure was explained to me step-by-step and I appreciate that. Thank you so much, Asian Eye Institute!

Judy Lozada

Employee

Wearing reading glasses was very inconvenient for me because I easily lose or misplace them. My reading problem affected my daily activities, especially at work because I can't start without my reading glasses. I attended an information seminar Asian Eye conducted on a new treatment that guarantees that I won't be needing reading glasses anymore. This made me decide to undergo LASIK for presbyopia.
Before surgery, I was nervous because there was a lot of screening tests to ensure safety and accuracy of treatment. During surgery, I felt comfortable and I didn't feel any pain, and after surgery, I was satisfied. I think the surgery didn't take longer than 10 minutes. Then, they scheduled a checkup to monitor the condition of my eyes. Now, I can use my computer, read, and send text messages without difficulty. I can also start working without the need to look for my reading glasses. For people like me who find it a hassle to use reading glasses, I advise you to visit Asian Eye; it provides solutions to your eye problems and ensures you are protected and safe.

Karen Carcamo

I have had eye glasses since I was 8 years old. I spent 29 years wearing either glasses or contact lenses. I could not see without them.But Dr. Ang was wonderful. He took the time to thoroughly explain the procedure to me. I was made comfortable the morning of my surgery so I was feeling quite relaxed and not stressed or worried about the procedure. The staff was very accomodating after the procedure to make sure I was comfortable.

I had several follow up visits. I was able to get relief from my dry eye since Dr. Ang was able to recognize the symptom a few weeks after the surgery. I like the guarantee that if my vision needs adjusting I have 10 years to avail of the procedure again without charge.
Since I have had my Lasik I am able to see well without the use of corrective lenses

Danie Sedilla-Cruz

Producer

So here's my morning eye-related ritual. When I wake up, I would reach at our headboard for my eyeglasses. After wearing it, I'll look at our wall clock to check on the time. Then I would go to our dresser, unscrew the two lids of my contact lens container, then put on my contact lenses. Then there's also an evening eye-related ritual – unscrew the two lids of my contact lens container, remove my contact lenses, put them in the container, drop some solution, then screw the lids back. Then, I would put on my glasses and lie down, watch TV or read, then when I'm too sleepy, I'll remove my glasses, put it on our headboard then retire.

When I'm not wearing my glasses or contact lenses, everything is a blur. I'm a -4.50 on both eyes. On some days when I'm too tired, I would fall asleep without removing my contact lenses. Then I would have to battle some mean eye infection. Every time I would travel, I would need to bring a whole eye care paraphernalia. I'm not complaining. But I dream of having hassle-free days and more adventures without having to worry about my contact lenses folding under my eyelids or falling off accidentally.
I knew that a LASIK procedure is an option. LASIK (Laser-Assisted in Situ Keratomileusis), commonly known as laser eye surgery, is performed by an ophthalmologist who uses a laser on the eye's cornea to improve visual acuity. A year ago, I had undergone preliminary screenings in one of the eye centers in Mandaluyong but I wasn't able to follow through. I must admit that I'm quite scared or having doubts about the whole idea. Blindness, you know, is something that can't be brushed off. Yes, I'm paranoid that way.

So when I met certified eye experts, worked with them in some of their commercials, my confidence grew. They told me that the procedure would be brief, painless and the effect would be immediate. It was a very good pitch.

Before the LASIK procedure, I have undergone a screening process. I came in in the morning. There were 16 steps to complete the whole process and ascertain that my eyes are perfect for LASIK. It took me almost the whole day to do every single one of them. I had to look at different machines, look at different walls. My eyes were measured, even my tears. It was very thorough.

I realized that after the screening, my eyes were more sensitive to light. But it was manageable. My take-me-everywhere-you-go sunglasses was very handy. I came in alone, did the whole test with just an iPod to entertain me, and was even able to come back to the office to finish up on some work.
Dr. Robert Ang told me that my eyes were perfect for LASIK. He briefed me about what's going to happen come surgery. He also assured me that there's nothing to worry about. The receptionist told me to come back the next day. So I did.

I came in an hour before my designated time. They told me to put on a lab gown. Then they asked me to sit on my designated La-Z-Boy chair. There were 3 persons before me whom I think would be undergoing the same procedure as mine. I was nervous to say the least. But since everyone was calm, I kept my cool and try to shake the nervousness off. Then they led me to a room with all the machines and an big overhead lamp. That was my moment of truth.

Dr. Ang told me to lie down and relax. He put some anesthetic drops on my eyes, then he told me that I won't feel anything and after about 15 minutes, the procedure would be over. When they got my confirmation, they went ahead. They put a suction-like cap on my right eye, probably to spread it and prevent it from closing while the whole laser thing is happening. It wasn't painful but the tears just kept on coming. I think it was a normal reaction of the eye for anything foreign that enters it. He told me to look at the red light. Then I smelled something burning, then it sank in. The surgery has started. I knew I wasn't going blind because I can still see the red light. Then I heard a lady counting off "25%… 50%… 75%…" It was finished. That quick. Then they transferred to my left eye and did the same thing. Then they told me that there would be another round. This was also as quick as the first round. All in all, my eyes had 2 laser passes each. Dr. Ang was right, the time difference between clarity and blur was fifteen minutes.

They guided me to the door. It was amazing because I can now see the room clearly albeit some cloudy spots. I was amazed. Then they re-examined my eyes. When everything was good, the nurse gave me a rundown of things to do – wear protective glasses for a week (even while sleeping for three days), don't wet the eyes for three days, no swimming for a month, follow the prescription.
So it's been three months. I've done ziplines, swimming and snorkelling without fear of contact lenses popping out or folding because of the wind or water. Of course I've worn goggles under water but still, the hassle of having to wear glasses or clean contact lenses after a swim wasn't present anymore. And I don't need to bring along a whole eye care paraphernalia whenever I travel. Also, I can now fall asleep without having to remove contact lenses or be fearful of eye infections because I forgot to remove them. I now wake up to clearer mornings, literally.
Were there side effects? Some dizzy spells but very sporadic. I'm not even sure if it's LASIK related but they told me that I might have some of these because my eyes would be adjusting to it's new grade. They also told me that by age 40, I might have grade discrepancies again. I might need to wear reading glasses. But I'm still grateful, in our company's annual physical exam last October, my visual acuity reads 20/20.

I have undergone bladeless LASIK at Asian Eye.

Would I recommend LASIK? Let's just put it this way. I love the kind of freedom I have right now. Less panic. Less hassle. No need to be worried about glasses or contact lenses being left somewhere. No more bumps and bruises because I can now see things clearly even in the dark. I can dream of scuba diving and feel that it can now be a worry-free reality. I sleep with a clear view and wake up with the same. It was life-changing.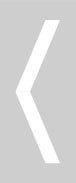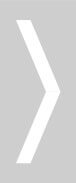 Atty. Marino Rubia

I love long-distance driving! But with cataract in both eyes, I couldn't see very well, especially at night. After undergoing Victus Femtolaser Cataract Surgery, I can drive as far as Baguio with no problems.

Ofelia de Ausen

Businesswoman - Manila, Philippines

At first, I was afraid to undergo cataract surgery. I even almost backed out right before the operation. But because I know I'm in good hands with Asian Eye and with Dr. Robert Ang, I was confident I'll have a successful surgery. And I'm glad that I had my cataract surgery done at Asian Eye. Now, I can enjoy having a clear vision for the rest of my life.

Andreas Jordanou

Financial Advisor

As a financial advisor, my vision, particularly in dealing with clients as they relate to numbers and computer presentations, is very important to my career.
Over the last year, I had the opportunity to discuss with various friends and business associates who have been treated by Dr. Robert Ang at the Asian Eye Institute. Therefore, I was convinced on going to Manila to have a screening done to evaluate my vision, most importantly if I needed any corrective measures. After organizing a visit at the Institute and having the screening, I was informed that I had stages of cataract in both eyes. Over the next few e-mails with Dr. Ang, he suggested surgery not only to correct this problem but also to have lenses implanted to the extent that I would have better vision. He also suggested that I look up via the Internet the FDA-approved Crystalens that would best serve my needs.
Most recently, I had the procedure done, and I must say the entire process was painless and successful to the extent that my cataract problem was solved and my vision had improved tremendously as well. From the beginning to the end over the two-week initial process, the staff and management of the Institute, especially Dr. Robert Ang, were exceptional. I felt very comfortable with the procedure in general, but also with Dr. Ang and his associates. The trust that I felt was one of the important aspects in having the procedure done. I came through this with positive results.
I strongly recommend Asian Eye Institute and Dr. Robert Ang and their staff.

Lucito L. Sioson

Management Consultant - Quezon City, Philippines

"The impression one gets of AEI is that everybody has a reassuring confidence in his role in administering the medical attention sought, be it diagnosis, treatment or surgery. My cataract surgery in December, 2008 was my first surgical experience in all my seventy years at that time, and I was very anxious about the procedure. However, the calm demeanor and caring attention of the medical professionals who prepared me for surgery moderated my anxiety. Dr. Robert Edward Ang, my attending surgeon, obviously did an excellent job on my right eye because the procedure was over without my feeling any pain or discomfort. I felt so good about the experience that I had a similar surgery on my left eye this May. My friends who ask me about the surgery are amazed at how pleased I was with the experience. I tell them I can now see well enough to drive myself to the golf course and I can see the tree lined fairways and manicured greens in living color. But best of all, I can see and lovingly appreciate how kind the years have been to my wife. Thank you, AEI ! "

James Hong Tieng

Businessman - Manila, Philippines

I had my left eye operated last November 2008 and it was a successful one. I didn't have any complications unlike what I heard from my friends who had their surgery done elsewhere. After a month, I was confident to have my other eye surgery done. And now, i don't have to wear my eyeglasses anymore.

Beatriz N. Bobila

Nueva Vizcaya, Philippines

I would like to say that my surgery with Dr. Leuenberger was very good. AEI is something I would recommend to my friends and relatives. Thank you very much AEI.

Laureta Julieta

Nueva Ecija, Philippines

I am satisfied with my operation. The facility was very impressive and Dr. Leuenberger and his team were very attentive. The place was very clean and they made sure I was comfortable.
Thank you AEI.

Joela B. Hermo

Iloilo, Philippines

I had my surgery done by Dr. Leuenberger.
AEI is an excellent place to have your eye problems checked and for surgery needs.
I am very happy to have come to AEI because everything is so professionally done. The whole place is clean and very well kept and everyone is polite.
I would highly recommend AEI to everyone who would need eye attention.
Keep up the good work AEI!

Milagros R. Castillano

Manila, Philippines

Dr. Leuenberger and his staff were very accommodating, respectful and friendly. Everyone was nice to talk with.
The clinic was also very clean and orderly!

Cecilio B. San Miguel

Pasay, Philippines

My operation was excellent. The staff and doctor (Dr. Leuenberger) were very courteous and attentive.
I had an operation on my right eye and it is now 20/20! That's why I scheduled my left eye to be done right away!

I would definitely recommend AEI to my friends and relatives.

Elizabeth Star

Teacher- Kailua-Kona, Hawaii

I traveled from Hawaii to AEI to have my surgery. I chose AEI because of it's reputation and experience of the doctors.

As I planned my visit to the Philippines, I had email and phone contact with AEI's staff and was pleasantly surprised to have my questions answered proficiently and immediately on the different possibilities for vision correction, and after thorough testing at the clinic, an IOL was recommended.
The lastest advances in the field of vision correction are a part of what makes AEI a leader in vision correction surgery and care. I am pleased with the quality and kind attention given by the staff and surgical team.

The professionalism was reassuring and the facility suite was well equipped and most convenient.
Best of all, I now have an excellent vision as a result.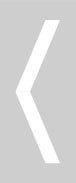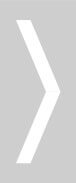 Mom of James Africa

High eye grade

We were worried that James might be dyslexic, but his eye exam results showed he has high grade. We're glad it was detected early. With his eyeglasses on, he has become more observant of everything around him and is now more interested in reading.

Karlheinz Egger

Open-angle Glaucoma

I've had glaucoma since 2010, but my vision has been efficiently managed by my eye doctor in Asian Eye. I still go to the gym and comfortably drive my car, even at night! I'm also looking forward to going back to work soon.

Jose Rustia

Corneal Decompensation

I went from one clinic to another to find a doctor who could help me with my eye condition. For six years, I depended on my wife for everything. I couldn't eat nor walk by myself. I lost my self-confidence. After going corneal transplant at Asian eye. I can see and I've become independent.

Charito Henson

Partial Retinal Detachment

Asian Eye saved me from losing my vision. If my partial retinal detachment wasn't detected early, I would have lost my vision eventually. And for that, I'll always be thankful.

Rhemichelle dela Cruz

Panuveitis

I used to go to another clinic and was on medication for over a year for my panueveitis. But only after 2 months of treatment at Asian Eye, I could see clearly!

I no longer have floaters, eye pain or headaches. I can now go back to reading and taking care of my child. I also have a better understanding of my condition.

Lucas Uson

High eye grade

I didn't know that I am nearsighted. My friends and I would go near the board to see, so I though my vision was normal. Because of Asian Eye, I got my glasses that help me see much farther now.

Gener Sison

Orbital Tumor

I was diagnosed with orbital tumor, so my right eye was bulging. I had teary eyes all  the time. My lashed would brush against my glasses and shampoo would enter my eye when bathing.

I visited may eye centers to find a doctor whose expertise would match my delicate eye condition. I'm thankful I was able to find the right doctor to perform my operation.

Johannah Trinidad

Primary Angle Closure

It was supposed to be a simple eye check-up, but it turned out, I needed laser treatment. Going to Asian Eye has taught me the value of seeing a doctor event if I don't feel anything. I'm very happy with the experience. I felt no pain, and the doctor was great.

Briza Mae Ramos

High Myopia

I was alarmed when my doctor told me my eye grade would increase by a hundred every year. Thankfully, Asian Eye offers Myovision Lenses. I've been using them for three years and so far, my eye grade has not increased.

James Chi

Advanced Glaucoma

My doctor has successfully managed to slow down the progression of my eye condition. Even with advanced glaucoma, I'm still able to run my sari-sari store personally.

Charlie Mendoza

Glaucoma

"One day, I just woke up to cloudy vision," says 39-year-old banker, Charlie Mendoza. Since then, he would experience frequent headaches and dizziness.

"Once, I was driving along EDSA, but I couldn't see a thing! Good thing it was traffic, so I just followed the tail lights to get to my destination," he recalls, "I thought of changing my diet, but it didn't work either."

Mendoza didn't get his eyes checked right away. But while he was taking was taking some tests at Hi-Precision Diagnostics in Power Plant Mall, he spotted EyeScan. EyeScan is an eye disease pre-screening service that can detect signs for potentially blinding eye diseases like cataract, glaucoma, retinal problems and corneal and external disease.

"My EyeScan test results recommended me to immediately seek consult with a glaucoma specialist," he says. During the consult, he found out that he had abnormally high eye pressure, a telltale sign of glaucoma. "My doctor insisted that I undergo the tests. It felt urgent. It turns out, I have glaucoma."

Glaucoma is a group of eye conditions that is often linked to an increase in eye pressure. Asian Eye Institute Glaucoma Specialist Dr. Edgar Leuenberger explains, "Normally, there's fluid that flows in and out of the eye through a mesh-like channel. When this channel gets blocked, the fluid can't flow out at its normal rate. The pressure then builds up and damages the optic nerve. The optic nerve carries information from the eye to the brain, so any damage will be permanent and can lead to blindness."

Glaucoma doesn't cause any pain or discomfort at the onset. "That is why it is tagged as the silent thief of sight," says Dr. Leuenberger, "Like Charlie, most glaucoma patients don't have any idea they have glaucoma. It has no early warning signs, but as it progresses, they may suffer from loss of peripheral or side vision. They can also experience severe headaches, blurry vision, eye pain, eye redness or nausea. They may also see halos around lights."

Anyone can get glaucoma. It's more common in people over 60, but it can also develop in children or teenagers. Factors include having eye conditions like nearsightedness and farsightedness, suffering from an eye injury or surgery or taking medications, especially steroid eye drops, longer than the prescribed time.

In Mendoza's case, he used a certain eye drop medication for years. Mendoza shares, "Before, I would suffer from chronic dry eyes and redness. I was prescribed with eye drops by another doctor, and using it comforted me. It felt like my eyes were better. I probably used it for 4 to 5 years. I didn't know that I was only supposed to use it for a week."

Dr. Leuenberger urges patients to check with their doctors about their eye condition and any prescribed medicine to be very particular. Most importantly, he encourages patients to monitor their eye condition regularly through an eye exam. "It pays to get an eye exam every year. The earlier we detect glaucoma, the higher the chances that we can limit vision loss or slow down its progression. There are different treatments available, such as eyedrops, lasers and other surgeries, to manage the condition."

"It also helps to know your family's eye health history. Glaucoma tends to run in families, so if any of your family member has it, you can develop it, too."

Today, Mendoza goes to regular eye checkups and uses prescription eyedrops to maintain his eye pressure. "My vision is now better. I no longer have difficulty driving and when I go down the stairs, I'm not afraid that I'll fall because I can't see where I'm going."

Karl Beck

Retinal Detachment

Praise for the Asian Eye Institute !

One day when I was in Florida, I suddenly lost sight in one eye. Doctors at the two best local clinics were busy and hurried. They quickly looked at the eye and said "Wait a few weeks, and come back."

I wanted to ask what was wrong and what could be done. The Florida doctors didn't have time for questions. Their dismissive attitude even made me wonder if they really knew what to do.

Did I want to entrust my eye to doctors who couldn't take a few minutes to tell me what was happening? I remembered the Asian Eye Institute in Rockwell, and I got on a plane to Manila.

At the Asian Eye Institute, Dr. Amadeo Veloso and his superb staff had time to hear my questions and give me answers. Dr. Veloso told me I had a detached retina. He explained the available treatment procedures in layman's terms that I could follow. And he was completely open. The treatment would take several months. He even gave me a detailed schedule of what to expect.

Over the next months as I had frequent appointments at Asian Eye, I got to know the office and people quite well. The management of every detail is carefully planned and beautifully executed. Nothing is forgotten, and nothing is left to chance.

AEI's people are outstanding professionals. They provide extra-ordinary levels of expert medical care, human concern and gentle encouragement. I never imagined that I would enjoy going in for eye exams and treatments. But AEI has changed that. Now I look forward with pleasure to seeing Dr. Veloso and other AEI doctors, nurses and technicians. All of them are quietly impressive in their competence, efficiency and devotion to patient care. And remarkably, no one is ever too busy to answer questions.

Best of all for me, my eye can see again!

If you want absolutely the best ophthalmological care, and if you'd like to receive it from people who treat you with respect and kindness, the Asian Eye Institute is the place for you.

Troy Torres

Retinal Hole

I was a little uneasy making my decision to fix my vision. My first impression of the clinic at Mall of Asia allayed my concerns. The staff is friendly and professional. My doctors were confident and all my questions were answered with ease. The consultation was like nothing I ever experienced in Guam. I came back to Manila just to get my eyesight corrected and to fix a hole in my retina, which threatened my vision. The center at Rockwell was state-of-the-art. I had no idea the level of care I was receiving from a medical staff with the caliber of excellence attracting the trust of so many well-known people throughout Asia. I know because I was sitting with them. They all trusted Asian Eye Institute's members and so did I. I was so excited this leading team of professionals was going to fix my vision. But I wasn't prepared for the results.

Immediately after my surgery, I had never seen the world better in my life. I've always struggled with high-grade lenses and a strong astigmatism. My maternal grandmother went blind and I was afraid someday soon, I would too – until Dr. Ang and Dr. Uy fixed my eyes. I never thought it could be possible because I never could see what I can today. I can wake in the morning and see the world as it is without putting on glasses or contact lenses. I don't have to squint at movie theatres or on the road at night. I can read a book before going to sleep and just set it down beside me without worrying about contact lenses in my eyes. I jumped up and down like a little boy who got what he wanted for Christmas. Actually, the surgery was a Christmas gift – the best I ever got. I encourage EVERYONE to get this done. There's nothing to it. It's the best investment you can make in your life.

Lee Byeong Cheon

Ortho-K

Before my consultation at Asian Eye, I experienced difficulty in reading the lessons projected on the screen during class. Wearing eyeglasses everyday gave me discomfort. Having poor eye sight prevented me to excel in what I love doing the most, swimming and basketball. My mother and I visited Asian Eye to know the possible solution or treatment that I can have. Thanks to the brilliant team of Dr. Jesse Caguioa who introduced Ortho-K to us. With Ortho-K contact lens, everything is possible. During my first few days with Ortho-K, I experienced a little uneasiness when I sleep. But there was no pain. I got used to it after several days of use and started to get active in swimming again. I can now see clearly without my eyeglasses. I can now easily recognize my professors and friends even at a far distance.

At Asian Eye, I feel belonged. People from the reception to the doctors were accommodating and very patient in explaining Ortho-K to us. They always made me feel that I am in good hands. I am glad I referred my friends to Asian Eye. I also want them to feel the same enjoyment I am experiencing now — eyeglass-free!

Cate Garcia

Implantable Contact Lenses

I started using eyeglasses and contact lens when I was 15 years old. My grade was only 125 and 175 at that time, until it increased to 1000 and 850. At 30, I finally decided to undergo a phakic IOL procedure with Dr. Ang. Why Asian Eye? It was because I trusted the team, I trusted Dr. Ang, and I am confident to say that I was in good hands. The medical facilities are top-of-the-line and very clean. His team is very polite, well-coordinated and knowledgeable.

It was a life-changing experience for me. I woke up on the second day after the operation, and I was in tears – tears of happiness and gratefulness that I can see the world with perfect vision.

For those people who have a high grade like me and having second thoughts, I highly recommend Asian Eye and Dr. Ang. You will be blessed with 20/20 vision and a lifetime of clear sight.